In August 2015, Furukawa Co., Ltd. which is the parent company of Furukawa Rock Drill Co., Ltd. renewed its corporate identity, and clearly and simply stated the desired form of the company, "The Furukawa Company Group will remain indispensable to society by always embracing a spirit of challenge, advancing the technologies that have underpinned the foundation of society that originated in mining development". Furthermore, in November, Furukawa established the "FURUKAWA Power & Passion 150" ten-year long-term vision for the 150th anniversary of the company in October 2025, which stated "Become a corporate group that leverages its reputation for category leadership and uniqueness to deliver growth". Based on this corporate identity and long-term vision, our company has set "Realizing a comprehensive rock drill manufacturer that grows through user communication" as the vision for our company, and has adopted the goal of not only assuredly responding to the desires of all stakeholders and playing a role based on high-level communication with various stakeholders including our customers, but also further growth of our company itself.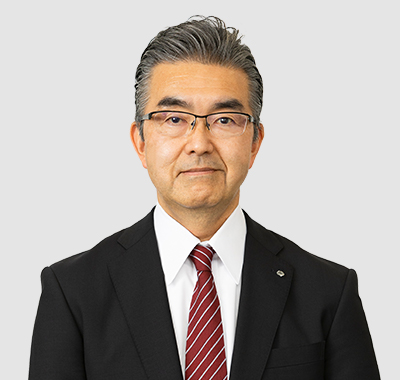 Our company is one of the core subsidiary companies in the machinery business that makes up the Furukawa Company Group. The products that are currently in our company lineup originated from the rock drills that were used in the development of the Ashio Copper Mine which was started by Furukawa Ichibei, the founder of Furukawa Co., Ltd. (name Furukawa Mining Co., Ltd. at the time). Our company started with the development of handheld drills that matched the physique of Japanese people, and we have since developed and now provide various products to meet the diversification of needs as society has developed, from mine development to public projects such as the Japanese bullet train tunnel construction. In 1977, we next successfully developed the "hydraulic drifter" which is a rock drill developed by our company through a great deal of trial and error. The "hydraulic drifter" that realized higher efficiency and higher power was the highest level for the time, and after that our company continued to take on development and manufacturing challenges until we had built a firm position as a worldwide top class rock drill manufacturer.
Today, we support domestic and international civil engineering work including mining projects and infrastructure development not only by providing products such as tunnel drill jumbo products that have a long track record of successful excavation of road and rail tunnels in Japan, and drilling products such as hydraulic crawler drills, down-the-hole drills, drill jumbos for mines, hydraulic drifters, hydraulic breakers, and hydraulic crushers, but also by contributing to increasing efficiency, energy saving, safety, and productivity through providing solutions using cutting-edge technology that makes use of ICT. In the future, we will further increase our product offering, technological capabilities, and service capabilities which are recognized not only in Japan but also in 100 countries around the world, and will pioneer a new stage for the future. We are deeply grateful for the continued support of all of our stakeholders.