Our company plays a central role in promoting the sustainable expansion of the machinery business that is positioned as the core business of the Furukawa Company Group, which will celebrate its 150th anniversary in 2025. Our company's history began when we made a significant contribution to the modernization of copper mining, which was the original business of the Furukawa Company Group, by providing rock drills and related proprietary rock-drilling products.
The reason for our company's very existence is expressed by the management philosophy of the Furukawa Company Group: " The Furukawa Company Group will remain indispensable to society by embracing a spirit of challenge, advancing the technologies that have underpinned the foundation of society that originated in mining development."
Furukawa Ichibei, the founder of the Furukawa Company Group, said, "A mine is a place deep inside a mountain inhabited by no one, but where lots of people work and live their lives. We need systems to support their livelihoods. In other words, a mining operation is equivalent to building a new town or village." His theory is something that predicted the current state of our company, which provides rock-drilling products that were once inseparable from the mining business to a wide range of industries that contribute to the development of the social infrastructure that people's life relys on; and we are proud of the role that we play in meeting the needs and expectations of customers and all other stakeholders.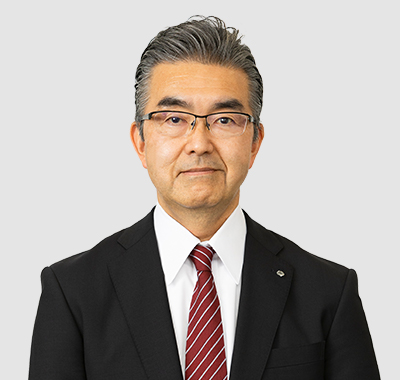 With the awareness that our mission is to play a central role in achieving the Furukawa Company Group's 2025 vision, which is to "become a corporate group that leverages its reputation for category leadership and uniqueness to deliver growth," we will fulfill that mission by contributing to the achievement of a sustainable society while remaining faithful to our customers and all other stakeholders through "marketing management" that incorporates a CSV-based perspective.
Going forward, we are deeply grateful for the continued support of all of our stakeholders.